Introduction
Hi all, I hope you all are fine. Today I was in a need for an online comment box to be integrated into my website. But as of now I am not going to connect to any database. So I was looking for an online tool or plugin for it. My requirements were simple, since users must be able to comment on my articles. So at last I found such a one. Here I am sharing that information. I hope you enjoy the reading. Please don't forget to provide your valuable comments. Thanks in advance.
The procedure
All you need is an online place to paste in some code, maybe online pages. You can see the demos in myarticles. First of all please go to the link: Get Comments on Anything! and see the options.
Notes
Please ensure that you have logged in using your Gmail, before you copy the code. This will make you the moderator, so that you can handle your messages in the future. Once you are logged in you can see a part as follows.
Now you can copy the code, just click on the "Copy The Code" button.
You can go for the advanced options as shown in the image.
Now you can see the changes you have done in the preview box.
Wow! All done. Now it is time for the action 🙂 Once you have copied the code to your website page, you can see the comments box as follows.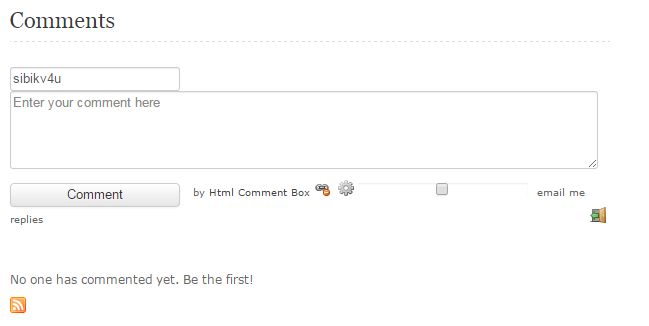 Points of Interest
Comment Box, Online Comment Box Widget.